Welcome to the Croydon Methodist Circuit
The Croydon Circuit of the Methodist Church is a group of eight Methodist Churches in north and central Croydon working together in mission to serve local communities.
Our sister Circuit in Purley serves the South of the Borough of Croydon.
Prayer for International Day of Elimination of Violence Against Women
The Vice-President, Deacon Kerry Scarlett, has written this prayer to mark the day.
Loving God
In Jesus, we see you recognise and affirm the value and dignity of women and girls
Challenging those who sought to diminish or harm our flourishing
We pray for women and girls
who have experienced gender based violence.
We give thanks for those in government, in our communities, in our own churches,
who challenge the cultures and systems through which misogyny and violence thrive.
We ask forgiveness for the times when we have not listened, have not learned,
have not stood in solidarity with women experiencing violence and discrimination.
Give us the courage and strength to listen, to learn,
So that all may flourish, knowing we are precious in your sight
Amen.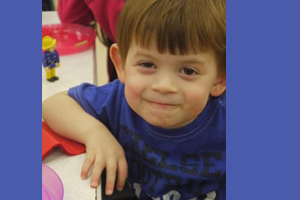 Contact Us
Use the Contact Form or phone the Circuit Office on 020 8774 9356 Monday to Thursday 9.00am – 3.00pm.
If you would like to hire a hall/room please click Bookings.
Addington Methodist Church
Huntingfield, Croydon, CR0 9BA
Situated on Huntingfield off Featherbed Lane.
Christ Church Methodist Church
114 Lower Addiscombe Rd, Croydon CR0 6AD, United Kingdom
Downsview Methodist Church
Waddington Way, Upper Norwood SE19 3XH
Norbury Methodist Church
2a Pollards Hill North, Norbury SW16 4NL
Parchmore Methodist Church & Community Centre
Parchmore Methodist Church and Community Centre
53 Parchmore Road
Thornton Heath
Croydon
CR7 8LY
Shirley Methodist Church
Eldon Avenue, Croydon, CR0 8SD
Junction Wickham Rd/Shirley Rd
South Norwood Methodist Church
5 Suffolk Rd, South Norwood, London SE25 6EY, United Kingdom

West Croydon Methodist Church
1-93 London Road, Croydon CR0 2RF
next to Lidl supermarket