Welcome to the Croydon Methodist Circuit
The Croydon Circuit of the Methodist Church is a group of eight Methodist Churches in north and central Croydon working together in mission to serve local communities.
Our sister Circuit in Purley serves the South of the Borough of Croydon.
Sunday Worship in some of the churches in the Croydon Circuit is face-to-face and in others virtual during the Covid 19 Coronovirus Pandemic – love and service continues in all. For up-to-date details see the Circuit Preaching Plan under Circuit Life. 
Francis Asbury – Responding to Call
A portrait of Francis Asbury, reproduced with the permission of the Trustees of Wesley's Chapel
The Methodist Church in Britain and The United Methodist Church are celebrating 250 years since Francis Asbury's missional journey from England to America.
At the age of 26, Asbury stood up and responded to John Wesley's call for men to go to America as missionaries. He thought he would be gone for just a few months, but spent the rest of his life in America, preaching almost until the day he died at the age of 70. He brought Methodism to thousands of Americans. This autumn, we are celebrating his response to John Wesley's call, and using the anniversary as an opportunity to reflect upon God's call on our lives. We invite you to join us for the celebrations:
Anniversary Service – Sunday 12

th

 

September, 3pm:

 

At the

 

New Room in Bristol, where Asbury was commissioned, Rev Jonathan Pye will be leading a special anniversary service. Barbara Easton, Vice-President of the Conference, will be reflecting on what Asbury means to her. The service will also include a short video filmed at Pill. To reserve a space, please email – hollingdales@methodistchurch.org.uk If you are unable to attend in-person but would still like to be involved, the service will be live-streamed

 

here.
The events in Bristol are the start of the anniversary celebrations. The UMC will host events on Saturday 30th and Sunday 31st October, marking 250 years since Asbury arrived in Philadelphia. In the weeks in between, when Asbury would have been travelling, we are sharing weekly reflections focusing on what vocation and calling mean to Methodists today. Please join us in using these reflections, which will be shared weekly here.
"Why am I such a fan of Asbury? I think it's because, by rights, he was someone that on-one should ever have heard of. Most things in life were stacked against him – he was an apprentice nail-maker with little education. Yet he was fired up by the faith that he found and this gave him an energy which nothing could stop. He didn't have a lot of learning, but he studied (and kept studying) to get the education he needed. At a time when most people didn't travel far, he went round and round the preaching circuit of the growing, challenging towns encouraging people to find a transformative faith like his. He was said to be an extra-ordinary preacher'. He didn't always have great health or confidence, but he didn't let that define him or what he could do for the church. He put up his hand and said, 'Here am I. Send me."
Barbara Easton, Vice-President of the Methodist Conference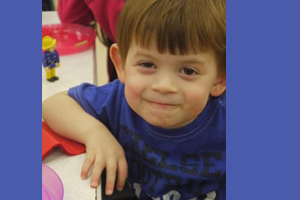 Contact Us
Use the Contact Form or phone the Circuit Office on 020 8774 9356 Monday to Thursday 9.00am – 3.00pm.
Outside these hours an answer-phone message will give you a 24 hour number for urgent inquiries.
If you would like to hire a hall/room please click Bookings.
Addington Methodist Church
Huntingfield, Croydon, CR0 9BA
Situated on Huntingfield off Featherbed Lane.
Christ Church Methodist Church
114 Lower Addiscombe Rd, Croydon CR0 6AD, United Kingdom
Downsview Methodist Church
Waddington Way, Upper Norwood SE19 3XH
Norbury Methodist Church
2a Pollards Hill North, Norbury SW16 4NL
Parchmore Methodist Church & Community Centre
Parchmore Methodist Church and Community Centre
53 Parchmore Road
Thornton Heath
Croydon
CR7 8LY
Shirley Methodist Church
Eldon Avenue, Croydon, CR0 8SD
Junction Wickham Rd/Shirley Rd
South Norwood Methodist Church
5 Suffolk Rd, South Norwood, London SE25 6EY, United Kingdom

West Croydon Methodist Church
1-93 London Road, Croydon CR0 2RF
next to Lidl supermarket