Welcome to the
Croydon Methodist Circuit
The Croydon Circuit of the Methodist Church is a group of eight Methodist Churches in north and central Croydon working together in mission to serve local communities.
Our sister Circuit in Purley serves the South of the Borough of Croydon.
Sunday Worship in some of the churches in the Croydon Circuit is face-to-face and in others virtual during the Covid 19 Coronovirus Pandemic – love and service continues in all. For up-to-date details see the Circuit Preaching Plan under Circuit Life. 
Senior church leaders in South London met on Zoom during the Week of Prayer for Christian Unity and following this, CTSL released this joint statement to encourage uptake of the Covid-19 vaccine:

We know that some people have concerns and fears about the Covid-19 vaccination, and we do not underestimate these. Current reliable scientific advice is that the vaccine offers the best way to control the pandemic and help to save lives. Each of our Christian traditions allows for the vaccine to be received for these purposes. It is believed that the vaccine will reduce the impact of Covid-19 and lessen the pressure on the NHS. This is our prayer as we trust in God and commend the vaccine.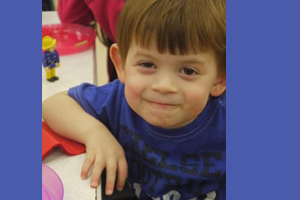 Contact Us
Use the Contact Form or phone the Circuit Office on 020 8774 9356 Monday to Thursday 9.00am – 3.00pm.
Outside these hours an answer-phone message will give you a 24 hour number for urgent inquiries.
If you would like to hire a hall/room please click Bookings.
Addington Methodist Church
Huntingfield, Croydon, CR0 9BA
Situated on Huntingfield off Featherbed Lane.
Christ Church Methodist Church
114 Lower Addiscombe Rd, Croydon CR0 6AD, United Kingdom
Downsview Methodist Church
Waddington Way, Upper Norwood SE19 3XH
Norbury Methodist Church
2a Pollards Hill North, Norbury SW16 4NL
Parchmore Methodist Church & Community Centre
Parchmore Methodist Church and Community Centre
53 Parchmore Road
Thornton Heath
Croydon
CR7 8LY
Shirley Methodist Church
Eldon Avenue, Croydon, CR0 8SD
Junction Wickham Rd/Shirley Rd
South Norwood Methodist Church
5 Suffolk Rd, South Norwood, London SE25 6EY, United Kingdom

West Croydon Methodist Church
1-93 London Road, Croydon CR0 2RF
next to Lidl supermarket