Welcome to the Croydon Methodist Circuit
The Croydon Circuit of the Methodist Church is a group of eight Methodist Churches in north and central Croydon working together in mission to serve local communities.
Our sister Circuit in Purley serves the South of the Borough of Croydon.
Sunday Worship in some of the churches in the Croydon Circuit is face-to-face and in others virtual during the Covid 19 Coronovirus Pandemic – love and service continues in all. For up-to-date details see the Circuit Preaching Plan under Circuit Life. 
Presidency and Youth President condemn racism following Euro 2020 final
The Revd Sonia Hicks and Barbara Easton, President and Vice-President of the Methodist Conference, have issued the following statement responding to racist attacks against England team members after the Euro 2020 final:
"The hideous response towards the young black players of the England football team after the penalty shootout at the European cup finals is both abhorrent and deeply upsetting.
"Our theme for this year is God's invitation to all people to take a place at God's table. In her address to the Methodist Conference, Sonia spoke about the experiences of racism that had touched her and her family; Barbara spoke about diversity and inclusion bringing out the very best that people had to offer.
"We pray for the many who experience racism in their everyday lives and that we may all model ourselves on principles of love, compassion and respect for self and our neighbour alike."
Phoebe Parkin, Youth President, has issued the following statement:
"Sancho, Rashford and Saka represented England so well. The racist abuse directed at them and the toxic nationalism shown by some England supporters burning Italian flags, booing during the national anthem and attacking Italian fans is inexcusable.
"Football isn't the problem. The problem is that we live in a society where sexism, racism, nationalism and violence are enabled, where not enough of us (including myself) actively work to challenge even the lowest levels of sexism, racism and nationalism. Jesus showed us that we should be peacemakers and showed us that we should love others as ourselves, showing the same grace and compassion that God shows to us."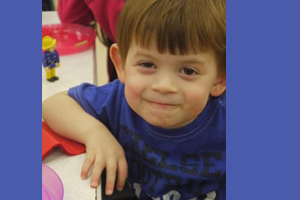 Contact Us
Use the Contact Form or phone the Circuit Office on 020 8774 9356 Monday to Thursday 9.00am – 3.00pm.
Outside these hours an answer-phone message will give you a 24 hour number for urgent inquiries.
If you would like to hire a hall/room please click Bookings.
Addington Methodist Church
Huntingfield, Croydon, CR0 9BA
Situated on Huntingfield off Featherbed Lane.
Christ Church Methodist Church
114 Lower Addiscombe Rd, Croydon CR0 6AD, United Kingdom
Downsview Methodist Church
Waddington Way, Upper Norwood SE19 3XH
Norbury Methodist Church
2a Pollards Hill North, Norbury SW16 4NL
Parchmore Methodist Church & Community Centre
Parchmore Methodist Church and Community Centre
53 Parchmore Road
Thornton Heath
Croydon
CR7 8LY
Shirley Methodist Church
Eldon Avenue, Croydon, CR0 8SD
Junction Wickham Rd/Shirley Rd
South Norwood Methodist Church
5 Suffolk Rd, South Norwood, London SE25 6EY, United Kingdom

West Croydon Methodist Church
1-93 London Road, Croydon CR0 2RF
next to Lidl supermarket