Love Never Fails
How do we respond to injustice?
For further details look in 'What's On' and 'Youth and Children'
Welcome to the
Croydon Methodist Circuit
The Croydon Circuit of the Methodist Church is a group of eight Methodist Churches in north and central Croydon working together in mission to serve local communities.
Our sister Circuit in Purley serves the South of the Borough of Croydon.
Sunday Worship in some of the churches in the Croydon Circuit is still suspended during the Covid 19 Coronovirus Pandemic – love and service continues in all. For up-to-date details see the Circuit Preaching Plan under Circuit Life. 
A Pilgrimage To The Holy Land
With the Chairs of the London District
Tuesday 16th – Tuesday 23rd March 2021 | 8 Days Based in Jerusalem & Galilee | Cost: £1,795 (shared) and £2,220 (single). Cost includes return flights, full board and en suite accommodation except travel insurance
You are invited to join the London District as part of Woven, its theme for 2019 – 2021 to discover for yourselves the setting of some of the most important events in the life and ministry of our Lord, Jesus Christ: in Jerusalem, the surrounding area and further north in Galilee.
To make a reservation, visit methodistlondon.org.uk/pilgrimage
or contact Fola Oyeleye on 020 7654 3845.
In the event of cancellation due to Foreign Office advice, our group will
be offered an alternative date to travel or the opportunity for a full refund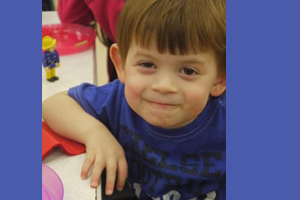 Contact Us
Use the Contact Form or phone the Circuit Office on 020 8774 9356 Monday to Thursday 9.00am – 3.00pm.
Outside these hours an answer-phone message will give you a 24 hour number for urgent inquiries.
If you would like to hire a hall/room please click Bookings.
Addington Methodist Church
Huntingfield, Croydon, CR0 9BA
Situated on Huntingfield off Featherbed Lane.
Christ Church Methodist Church
114 Lower Addiscombe Rd, Croydon CR0 6AD, United Kingdom
Downsview Methodist Church
Waddington Way, Upper Norwood SE19 3XH
Norbury Methodist Church
2a Pollards Hill North, Norbury SW16 4NL
Parchmore Methodist Church & Community Centre
Parchmore Methodist Church and Community Centre
53 Parchmore Road
Thornton Heath
Croydon
CR7 8LY
Shirley Methodist Church
Eldon Avenue, Croydon, CR0 8SD
Junction Wickham Rd/Shirley Rd
South Norwood Methodist Church
5 Suffolk Rd, South Norwood, London SE25 6EY, United Kingdom

West Croydon Methodist Church
1-93 London Road, Croydon CR0 2RF
next to Lidl supermarket