Welcome to the Croydon Methodist Circuit
The Croydon Circuit of the Methodist Church is a group of eight Methodist Churches in north and central Croydon working together in mission to serve local communities.
Our sister Circuit in Purley serves the South of the Borough of Croydon.
Response to the new 'Illegal Migration Bill'.
Church Leaders from the Methodist Church, the United Reformed Church and the Baptist Union have signed the following joint statement expressing opposition to the government's new 'Illegal Migration Bill':
We are appalled by the proposals in the government's 'Illegal Migration Bill' to detain, punish and reject thousands of people seeking safety. They are completely incompatible with our Christian conviction that all human beings are made in the image of God, and are therefore inherently worthy of treatment which honours their dignity. Instead of dignity, these plans will foster discrimination and distrust, and cause immeasurable harm to people already made vulnerable by conflict and persecution. If ever there was a contemporary example of ignoring our neighbour and walking by on the other side, this is it.
When two in three people who cross the channel to seek sanctuary in the UK are granted asylum following rigorous checks, it seems unthinkable to reject them before they have even had a chance to have their claim for asylum heard. Many people fleeing war and persecution in countries such as Iraq, Iran, Syria, Eritrea and Sudan have been left with no safe and accessible routes to claim asylum in the UK, forcing people to make difficult and dangerous decisions. The UK falls far behind our global neighbours in welcoming people seeking sanctuary into our communities, and yet these plans essentially put a ban on claiming asylum and reject the UK's responsibility to play our part in responding to global inequalities and conflict.
We all agree that we cannot continue to see thousands of people risk their lives to reach safety in the UK, but the solution cannot be deterrence and punishment. As Christians, we believe that we should be amongst the first to welcome the stranger with open arms. We urge the government to withdraw this legislation, to honour our moral and international obligations and to behave with compassion and fairness by establishing safe and accessible routes to enable the UK to play its part in welcoming people in need of safety.
Signed by
Revd Fiona Bennett, URC General Assembly Moderator
Revd Lynn Green, General Secretary of the Baptist Union
Revd Graham Thompson, President of the Methodist Conference
Anthony Boateng, Vice-President of the Methodist Conference
International Women's Day
A prayer for International Women's Day by the Revd Dr Barbara Glasson
We do not ask for strength, we have strength
we pray for resolve to use our strength for good
We do not ask for courage, we have courage
we pray for resilience to rise above defeats
We do not ask for acceptance, we are acceptable
we pray for persistence to demand equality for all
We do not ask for a voice, we have voices
we pray for determination to speak love's truth to power
As Susannah Wesley used her insight, learning and strength to educate her children equally
we pray that we, the Methodist people, will continually use our wisdom, courage and diversity to turn the tables on injustice and embrace equity for all.
International Women's Day will be taking placing on Wednesday 8 March.
"The theme of International Women's Day this year is #EmbraceEquity. Whilst equality and equity are often used interchangeably, they have very different meanings. Equity is about giving everyone what they need in order to be successful and not just the same thing as everyone else. It is a powerful idea that challenges us to look beyond what is 'fair' to what is 'just'."
You can read these rest of this blog by Irene Hayes here, and find out more about IWD on their website here.
LGBT+ History Month

A prayer for the end of LGBT+ History Month, by the Revd Dr Jonathan Hustler
Loving God,
We thank you for the stories we have heard this month, even when those stories have been hard to hear.
Forgive us the times that we have denied the diversity of your creation.
Forgive us our misunderstandings.
Forgive us the carelessness with language that has hurt others.
Thank you for those who have shared their stories with us.
Thank you for those who have persevered in the church in spite of our failings.
Thank you for those who have challenged and overcome discrimination.
And thank you for the changes that we have seen because of their witness, because of our repentance, and because of your guiding.
Encourage us, we pray, that we might continue to do and to be better. May your whole church become the diverse, welcoming and inclusive community you call us to be.
Amen.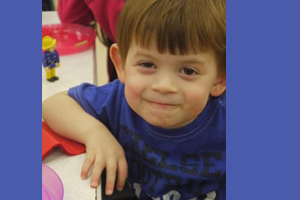 Contact Us
Use the Contact Form or phone the Circuit Office on 020 8774 9356 Monday to Thursday 9.00am – 3.00pm.
If you would like to hire a hall/room please click Bookings.
Addington Methodist Church
Huntingfield, Croydon, CR0 9BA
Situated on Huntingfield off Featherbed Lane.
Christ Church Methodist Church
114 Lower Addiscombe Rd, Croydon CR0 6AD, United Kingdom
Downsview Methodist Church
Waddington Way, Upper Norwood SE19 3XH
Norbury Methodist Church
2a Pollards Hill North, Norbury SW16 4NL
Parchmore Methodist Church & Community Centre
Parchmore Methodist Church and Community Centre
53 Parchmore Road
Thornton Heath
Croydon
CR7 8LY
Shirley Methodist Church
Eldon Avenue, Croydon, CR0 8SD
Junction Wickham Rd/Shirley Rd
South Norwood Methodist Church
5 Suffolk Rd, South Norwood, London SE25 6EY, United Kingdom

West Croydon Methodist Church
1-93 London Road, Croydon CR0 2RF
next to Lidl supermarket