Welcome to the Croydon Methodist Circuit
The Croydon Circuit of the Methodist Church is a group of eight Methodist Churches in north and central Croydon working together in mission to serve local communities.
Our sister Circuit in Purley serves the South of the Borough of Croydon.
Written by James Carver
Youth President 2022/2023
A PRAYER FOR HAITI:
For surely I know the plans I have for you, says the LORD, plans for your welfare and not for harm, to give you a future with hope. (Jeremiah 29:11, NRSV)
Dear Lord,
We recognise that the situation seems less than hopeful in Haiti right now. We lament and cry alongside our brothers and sisters there that are facing hunger and danger. We think of our Methodist brothers and sisters who continue to serve you and their communities faithfully, despite such dire circumstances.
Yet we know that your word says that your promise to the nation of Haiti is that you have good plans for its future, including plans for its welfare and plans for a hopeful future.
We pray that at this time, your people will cling to your promise and to you until they see it fulfilled.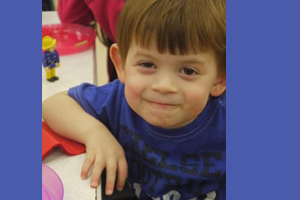 Contact Us
Use the Contact Form or phone the Circuit Office on 020 8774 9356 Monday to Thursday 9.00am – 3.00pm.
If you would like to hire a hall/room please click Bookings.
Addington Methodist Church
Huntingfield, Croydon, CR0 9BA
Situated on Huntingfield off Featherbed Lane.
Christ Church Methodist Church
114 Lower Addiscombe Rd, Croydon CR0 6AD, United Kingdom
Downsview Methodist Church
Waddington Way, Upper Norwood SE19 3XH
Norbury Methodist Church
2a Pollards Hill North, Norbury SW16 4NL
Parchmore Methodist Church & Community Centre
Parchmore Methodist Church and Community Centre
53 Parchmore Road
Thornton Heath
Croydon
CR7 8LY
Shirley Methodist Church
Eldon Avenue, Croydon, CR0 8SD
Junction Wickham Rd/Shirley Rd
South Norwood Methodist Church
5 Suffolk Rd, South Norwood, London SE25 6EY, United Kingdom

West Croydon Methodist Church
1-93 London Road, Croydon CR0 2RF
next to Lidl supermarket