Welcome to the Croydon Methodist Circuit
The Croydon Circuit of the Methodist Church is a group of eight Methodist Churches in north and central Croydon working together in mission to serve local communities.
Our sister Circuit in Purley serves the South of the Borough of Croydon.
This year's Advent course is called They sang and is based on the four songs of the Christmas story.
The sessions will take place on Thursday evenings at 7.00 pm on Zoom.
The themes are as follows:
2 December Benedictus, a song of salvation (Luke 1:67-79)
9 December Magnificat, a song of justice (Luke 1:39-56)
16 December Gloria, a song of peace (Luke 2:8-15)
23 December Nunc Dimitis, a song of hope (Luke 2:22-38)
If you would like to participate, please contact Revd Stephen Day on revstephenday@croydonmeth.org or 020 8656 6997 to request the Zoom link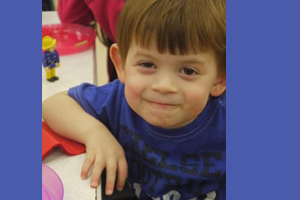 Contact Us
Use the Contact Form or phone the Circuit Office on 020 8774 9356 Monday to Thursday 9.00am – 3.00pm.
Outside these hours an answer-phone message will give you a 24 hour number for urgent inquiries.
If you would like to hire a hall/room please click Bookings.
Addington Methodist Church
Huntingfield, Croydon, CR0 9BA
Situated on Huntingfield off Featherbed Lane.
Christ Church Methodist Church
114 Lower Addiscombe Rd, Croydon CR0 6AD, United Kingdom
Downsview Methodist Church
Waddington Way, Upper Norwood SE19 3XH
Norbury Methodist Church
2a Pollards Hill North, Norbury SW16 4NL
Parchmore Methodist Church & Community Centre
Parchmore Methodist Church and Community Centre
53 Parchmore Road
Thornton Heath
Croydon
CR7 8LY
Shirley Methodist Church
Eldon Avenue, Croydon, CR0 8SD
Junction Wickham Rd/Shirley Rd
South Norwood Methodist Church
5 Suffolk Rd, South Norwood, London SE25 6EY, United Kingdom

West Croydon Methodist Church
1-93 London Road, Croydon CR0 2RF
next to Lidl supermarket